Watching an England versus Germany match is always a bit of a dilemma for me, because I just happen to root for both teams. In that last encounter between the two teams in the World Cup in Africa, inside me I laughed and jumped at every flowing German move and goal; and cried as an English attack floundered yet again.
Wayne Rooney – who I so abhor when in the red of Manchester United – becomes somewhat more bearable when wearing the red of England. In this match against the Germans, he cut a forlorn figure upfront that I even managed to feel sorry for him. Jermaine Defoe – I felt – offered speed and guile; but he and Rooney never looked like they were ever properly introduced.
I would have sat the two down at halftime, handed each a mug of lager, and told them to talk about schoolboy pranks. Seriously, I would have partnered Rooney with Peter Crouch for variety and unpredictability, if nothing else. There is also the little matter of England seldom losing when Crouchy is on the pitch.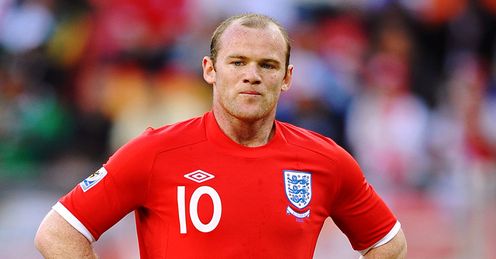 Another England talismanic striker, of course, did not even make it to South Africa. He would have been perfect playing just behind Rooney. Younger, and had he not become plagued with injury as he subsequently was in the latter stages of his career, who knows if Rooney would even be Fabio Capello's first-choice striker?
I am talking – needless to say – of none other than Michael James Owen, the diminutive but fleetfooted striker born in Chester, England whose star – at one time – shone as bright as the floodlights of Anfield, the Bernabeu and St. James Park in Newcastle.
Despite a career that has been blighted by injuries and bad career decisions, what cannot be taken away from him is the simple fact that he just happens to be one of the most gifted strikers of his generation.
Who can possibly forget the sight of Owen – at the tender age of 18 – weaving through practically the entire Argentine defense in what was arguably the most glorious goal of the World Cup in France in 1998.
Or, in 2001, when Arsenal were cruising through the dying moments of an FA Cup Final that their Patrick Viera-led team so totally dominated at the Millennium Stadium in Cardiff, Owen scored two goals in as many minutes to leave the Arsenal feeling as though a thief expertly picked through their pockets.
That Owen would leave Liverpool, a club he rose through the ranks for, so he could further his career in the bright lights of Madrid was something many Liverpool fans could never forgive Owen for. That he would be a mere spectator as Liverpool went on the win the UEFA Champions League without him was justice served; or at least that was the common view around Anfield.
In Madrid, although his goalscoring rate was something to die for, Owen was used primarily from the substitutes' bench. After two seasons, he wanted to return to England; only Liverpool were not interested.
There were those in his former club who felt that Owen lacked decency in holding his childhood club to ransom. He was sold for no more than eight millions pounds because he only had a season to run on his contract. Rather than risk Owen walking away for free as dictated by the Bosman ruling, Liverpool let him go to Madrid at less than half he was worth. He had, after all, been voted European Footballer of the Year.
So thus, when Owen was put up for bidding by Madrid, Liverpool was – obviously – never going to pay more than what they received from the same club for the striker's services. It was a preposterous proposition, if I am being perfectly honest.
So Owen ended up playing for Newcastle in the northeast; albeit, the Magpies were always fodder for his old club Liverpool whenever the two sides met in the Premiership. Worse, whenever Newcastle played at Anfield, Owen was always given a hostile reception by the very crowd that used to worship him. That was sad; if perfectly understandable.
Then, the unthinkable happened… Newcastle fans loathed the very thought of Owen going back to Liverpool. He did something worse: he signed for Manchester United on a free. Now, there are two sets of fans who hate Owen – and two sets of fans who take perverse delight in that he continues to suffer from the hamstring problems that have plagued his career.
While he has contributed a goal or two to Manchester United's endeavors, injuries have kept him away from the pitch by and large. While there are still those in Liverpool who – out of sentimentally, if nothing else – feel Rafael Benitez should have brought back home, Owen's continuing injury problems have vindicated the Spaniard's staunch refusal to capitulate to sentimentality.
Now in the twilight years of his career, South Africa was – realistically – the final World Cup Owen could have played in. How he would have loved to grace the world stage for one last time for it was in this very stage that he unveiled the promise that he subsequently failed to fulfill.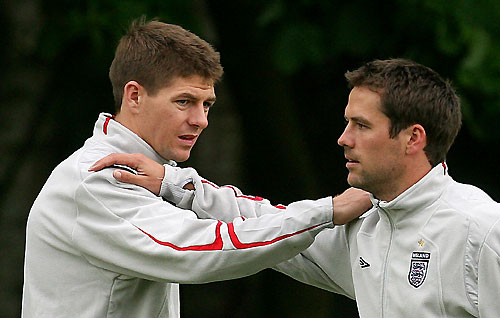 Fabio Capello, just as pragmatic as Benitez was at Liverpool, was never going to include Owen in the England set-up as long as he was unable to gain regular first-team football with United. Yet, watching Rooney – a great star in his own right – look increasingly forlorn and inefficient all by his lonesome for his country, one just could not help but wonder what he – and England – could have accomplished had a fully-fit Michael Owen been present to divert the opposing defenders' attention.
Lest anyone forgets, when England beat Germany 5-1 in Munich a few years back, Steven Gerrard and Emile Heskey scored one each; but it was Michael Owen whose name was on the electronic scoreboard with three goals.
Now 30 years, with his star starting to fade, Michael Owen has become England's forgotten man. God only knows what could have been had he not – like his mate Steven Gerrard – not been tempted away from Anfield Road by the fame and fortune that other so-called big clubs promised.
[This story was first published at my other now defunct blog entitled "Football Takes" on 31 July 2010.]
Tweet
------------------------------------------------------------------------------------------------
RELATED STORIES:
The Great Liverpool, Man United Rivalry
Fernando Torres is History